Since I hadn't bought myself anything frivolous is over a year, I got one of those Sphero BB-8 things.
Bit expensive for a robot the size of a baseball, but it is pretty cool.
Picture of it sitting on my big Enterprise model: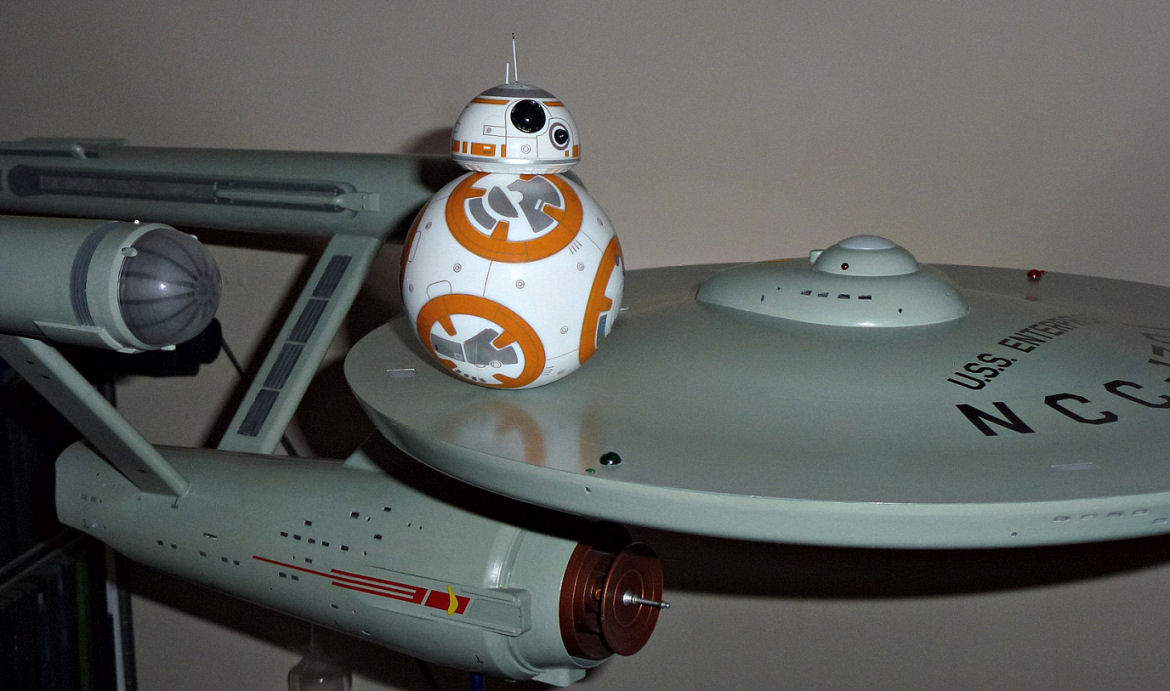 That's no moon, it's a giant droid! Run away.......